Source: www.rucriminal.info
Found at the ex-colonel Zakharchenko's billions and a large number of luxury real estate came as a surprise to many. However, both the GUSB and the FSB, long before his arrest in 2016, were aware of the financial situation of the billionaire colonel and even conducted a search in his house as part of a bribe for his subordinate. This search also affected the chief of Zakharchenko, Colonel Tishchenko. And if the search at Zakharchenko's house was carried out in a large apartment on Michurinsky Prospekt, then at his boss Tishchenko's - in Khimki, in the apartment of his parents with whom he lived. The difference in the wealth of the boss and the subordinate is colossal, but this did not bother the special officers then. It is worth noting that when, a few years later, Zakharchenko was nevertheless detained in this apartment on Michurinsky, 19.5 million rubles and 600 thousand euros were found. And during the first search they were "not noticed".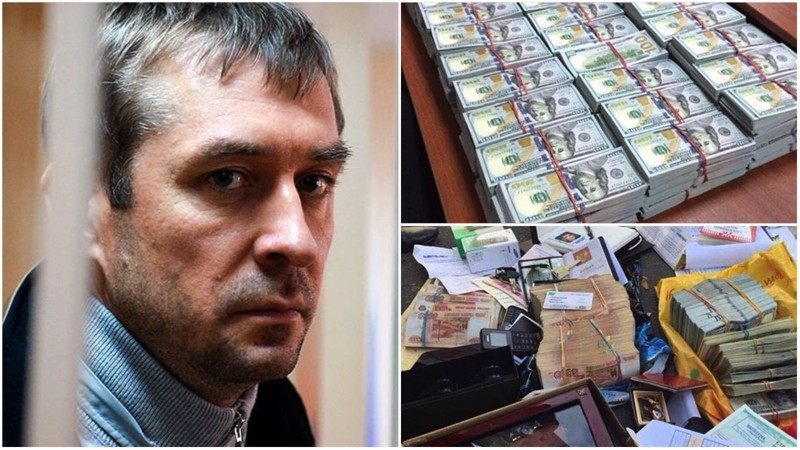 The Cheka-OGPU and Rucriminal.info publish transcripts of the negotiations between the two colonels, recorded by the FSB, in which they discuss their model of behavior during interrogations in the case of their subordinate.
Colonel Astemir Sokurov, the senior operative of the T department of the GUEBiPK of the Ministry of Internal Affairs of Russia, was detained in 2015 in a restaurant after receiving a bribe from the head of the regional energy company (REC) and the deputy chairman of the government of the Yaroslavl region Mikhail Krupin in the amount of 500 thousand dollars. and Tishchenko, there was Dmitry Mironov, whom they commemorate on the record. And then he became the governor of the Yaroslavl region.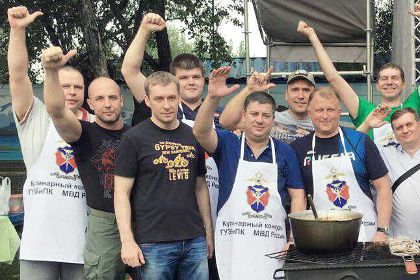 Sokurov obeyed Zakharchenko, received direct instructions from him on his mobile phone, and even despite the subordination expressed his opinion on how to correct them. On April 1, Zakharchenko found out that some kind of check was being carried out on Sokurov at the GUSB and instructed his deputy to "figure it out". Which indicates patronage from the head. But then Zakharchenko will begin to pretend that he treats Sokurov badly and was against his employment.
Zakharchenko himself went to be "put down" to colleagues for receiving the rank of colonel in the Vanil restaurant on Ostozhenka. This is an elite restaurant, but Zakhar says he has a "discount there". In fact, his banquet was paid for by a metropolitan entrepreneur, whose partner, by the way, is the namesake of Zakharchenko's escaped friend, FSB Colonel Dmitry Senin.
And two months later, Sokurov was detained. Tishchenko was the first to know about this and immediately called Zakharchenko: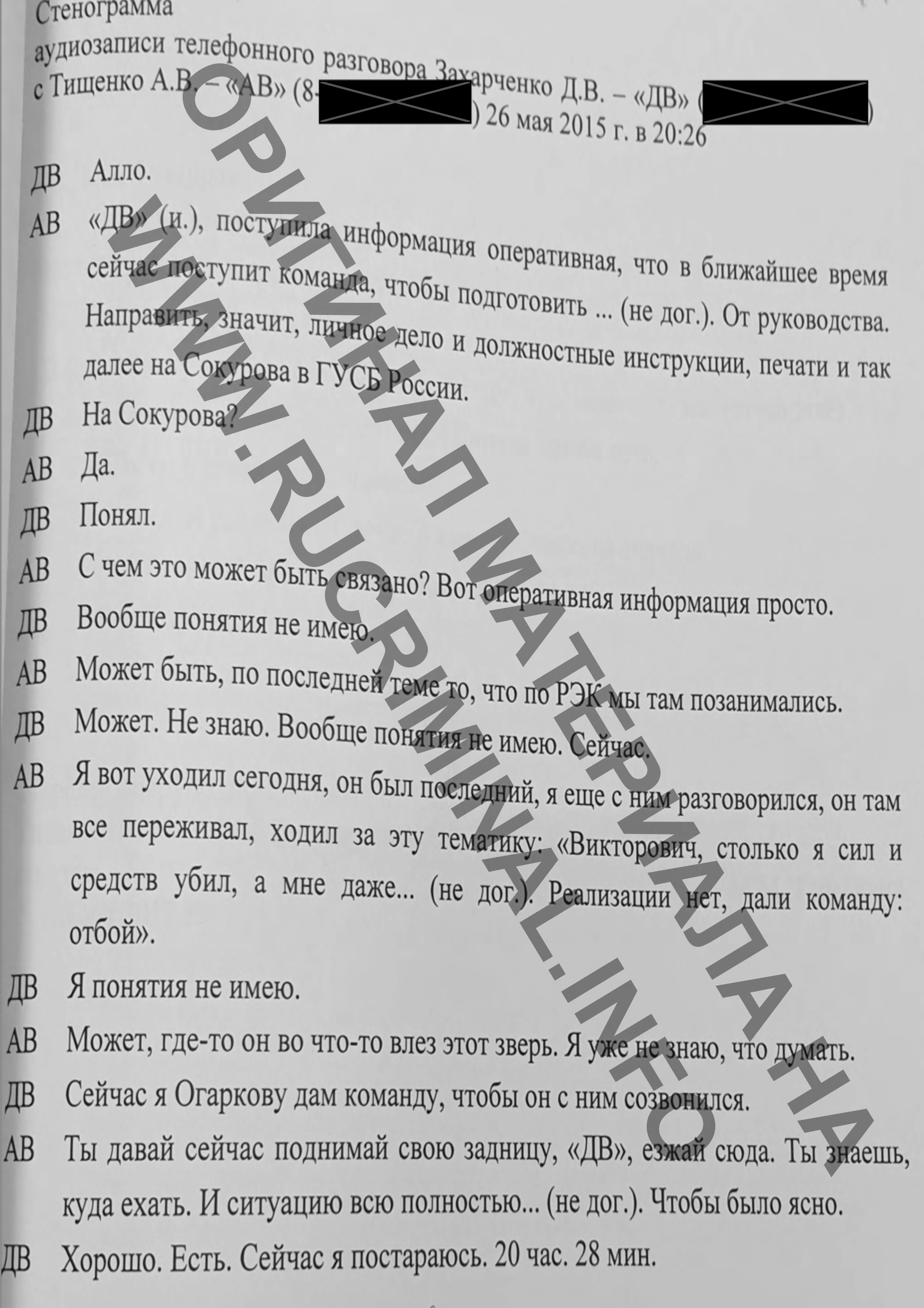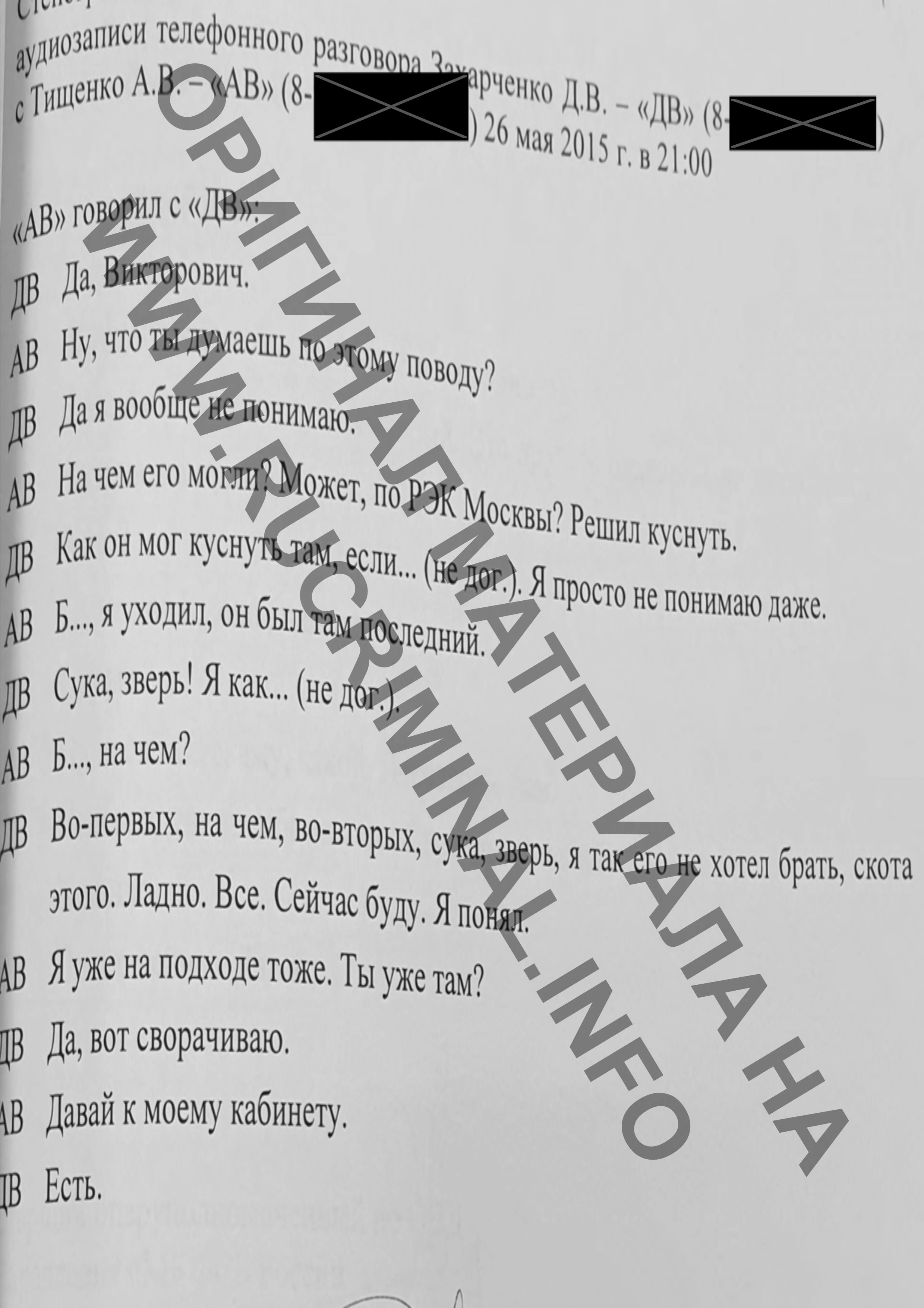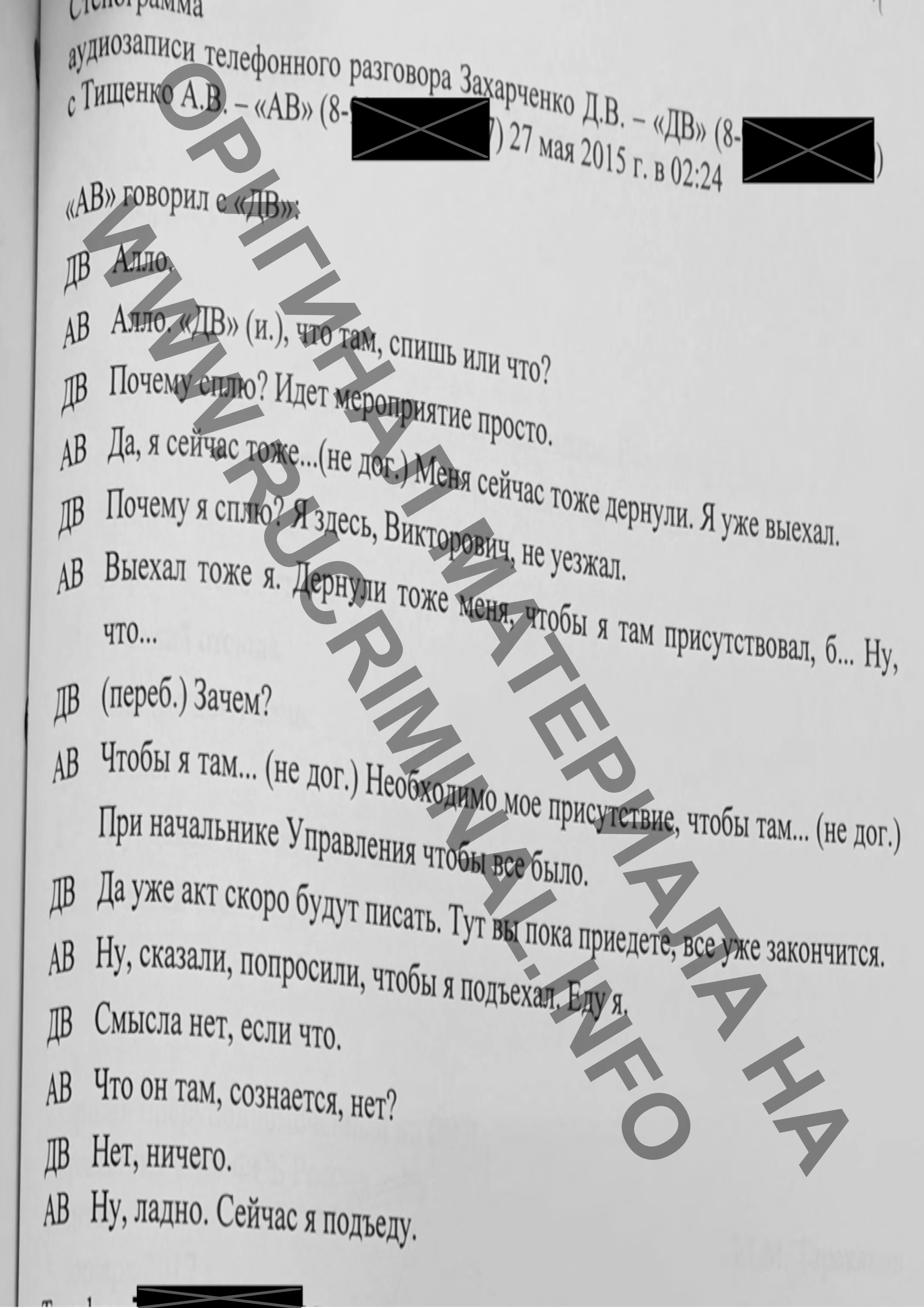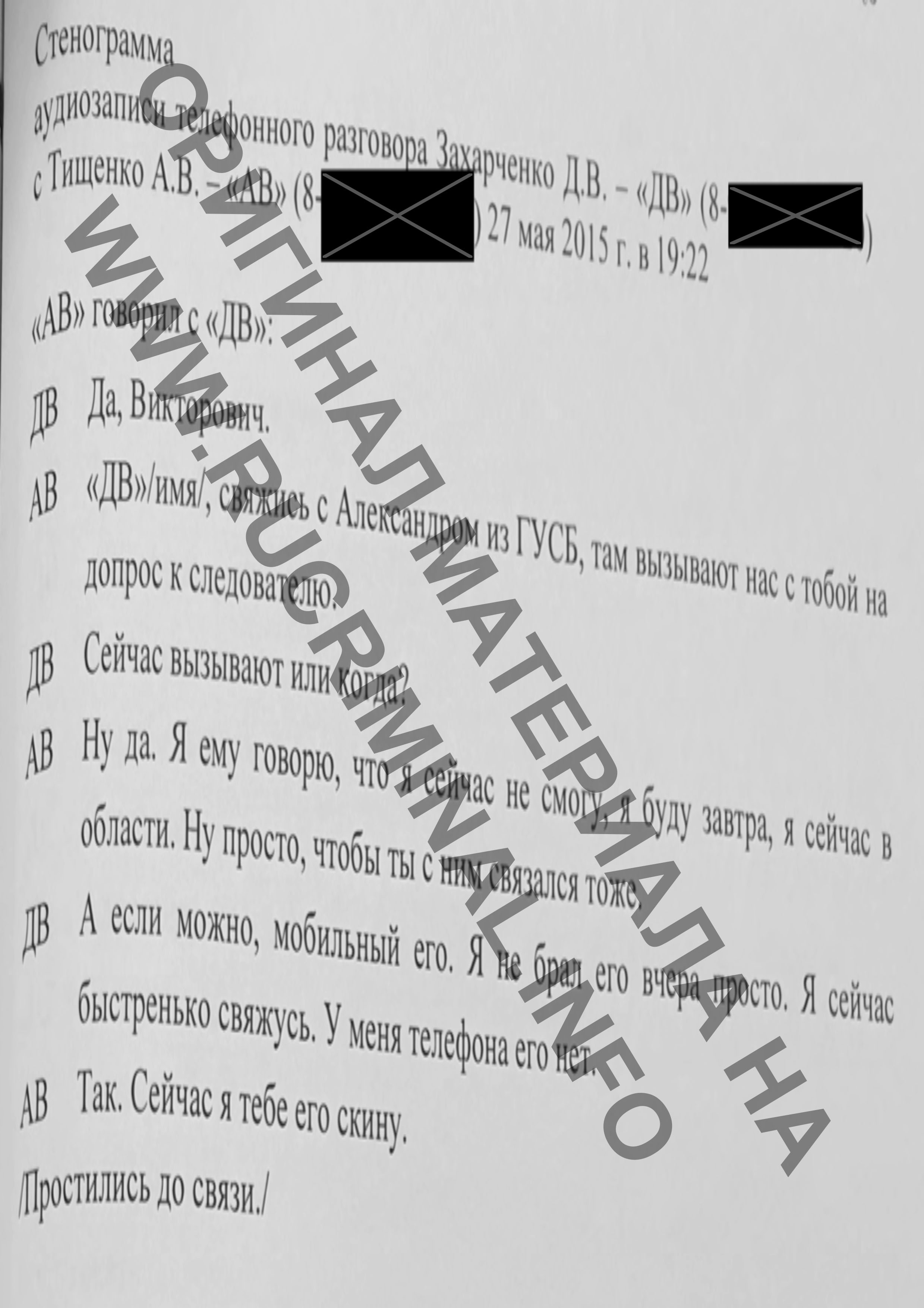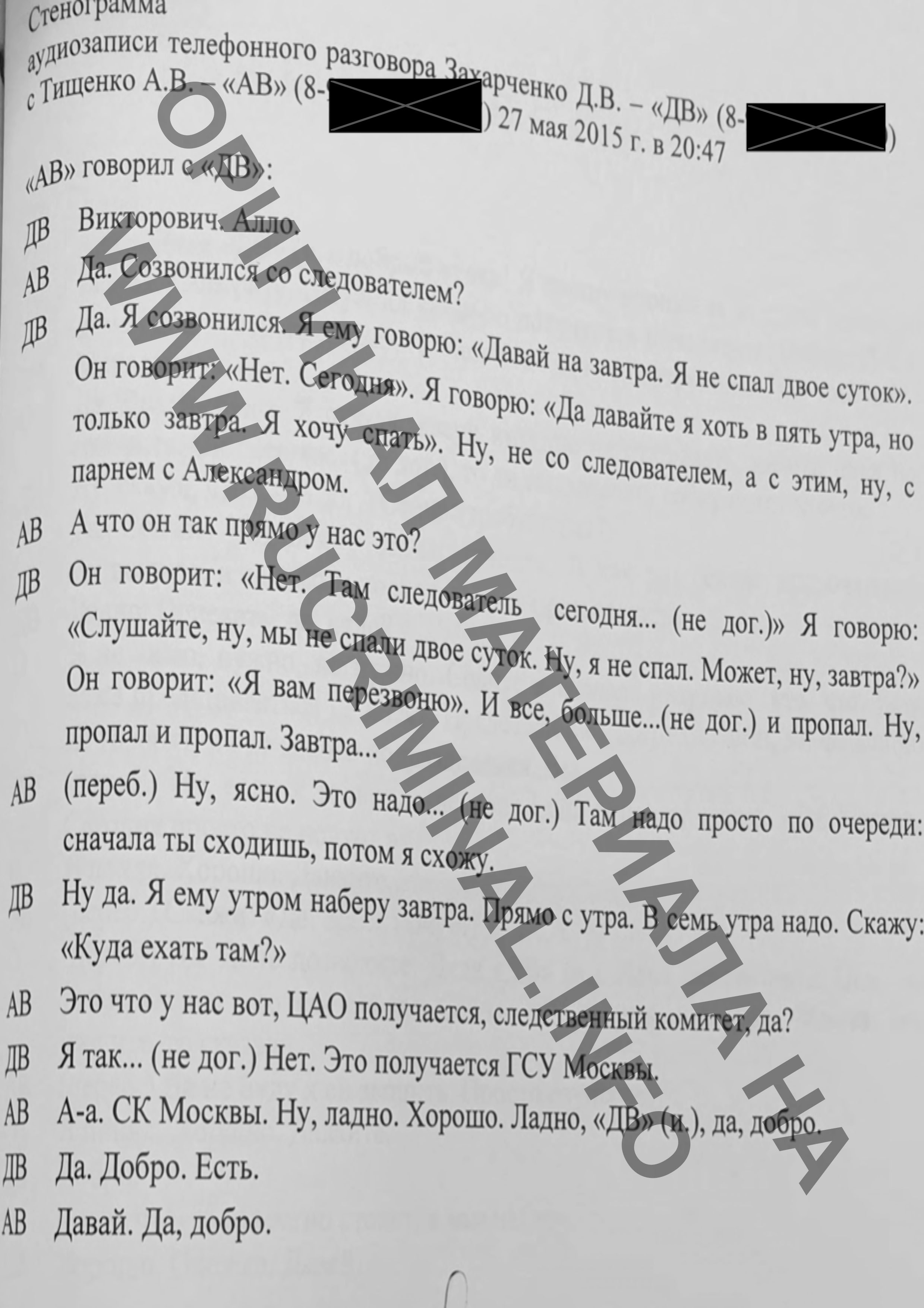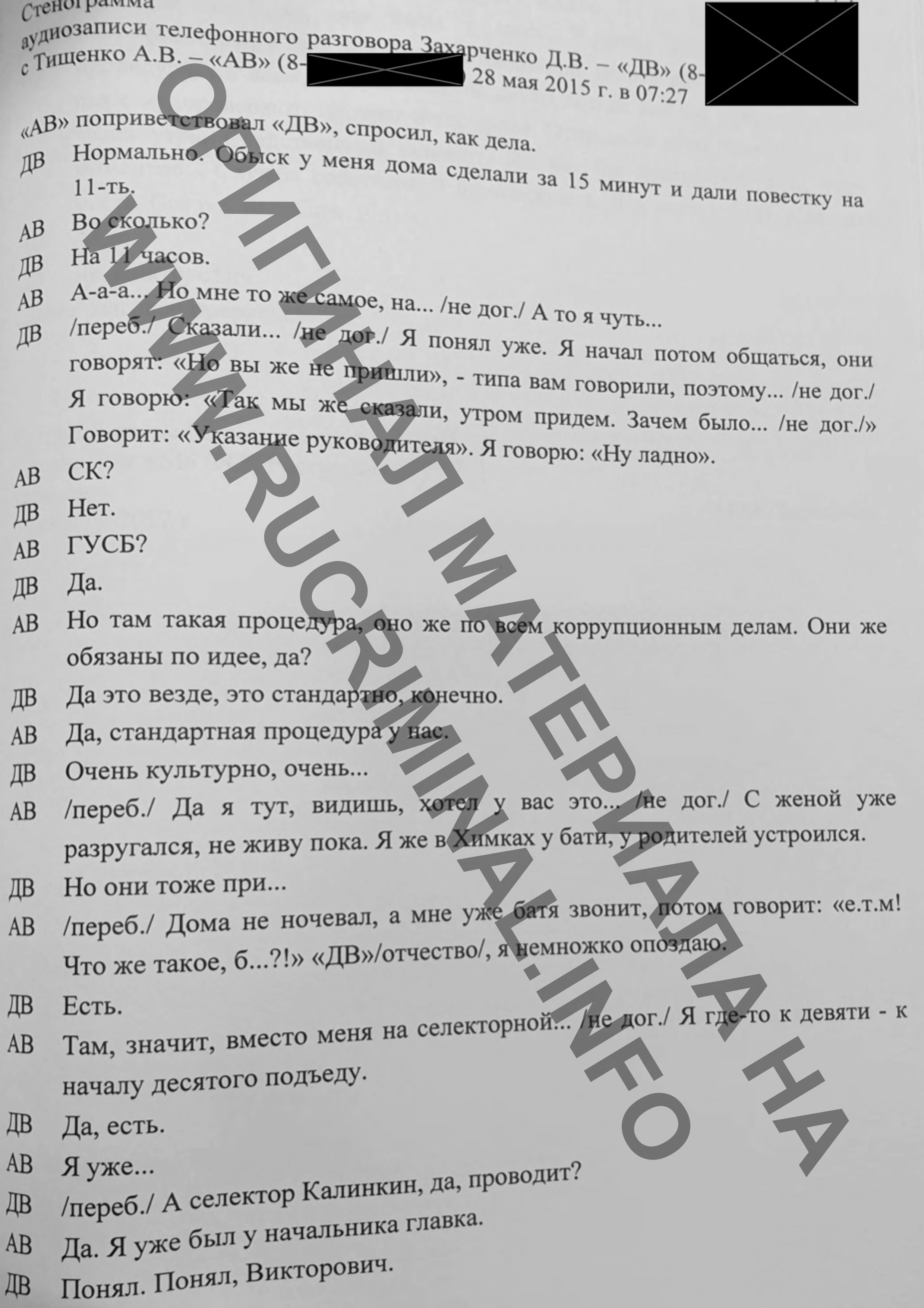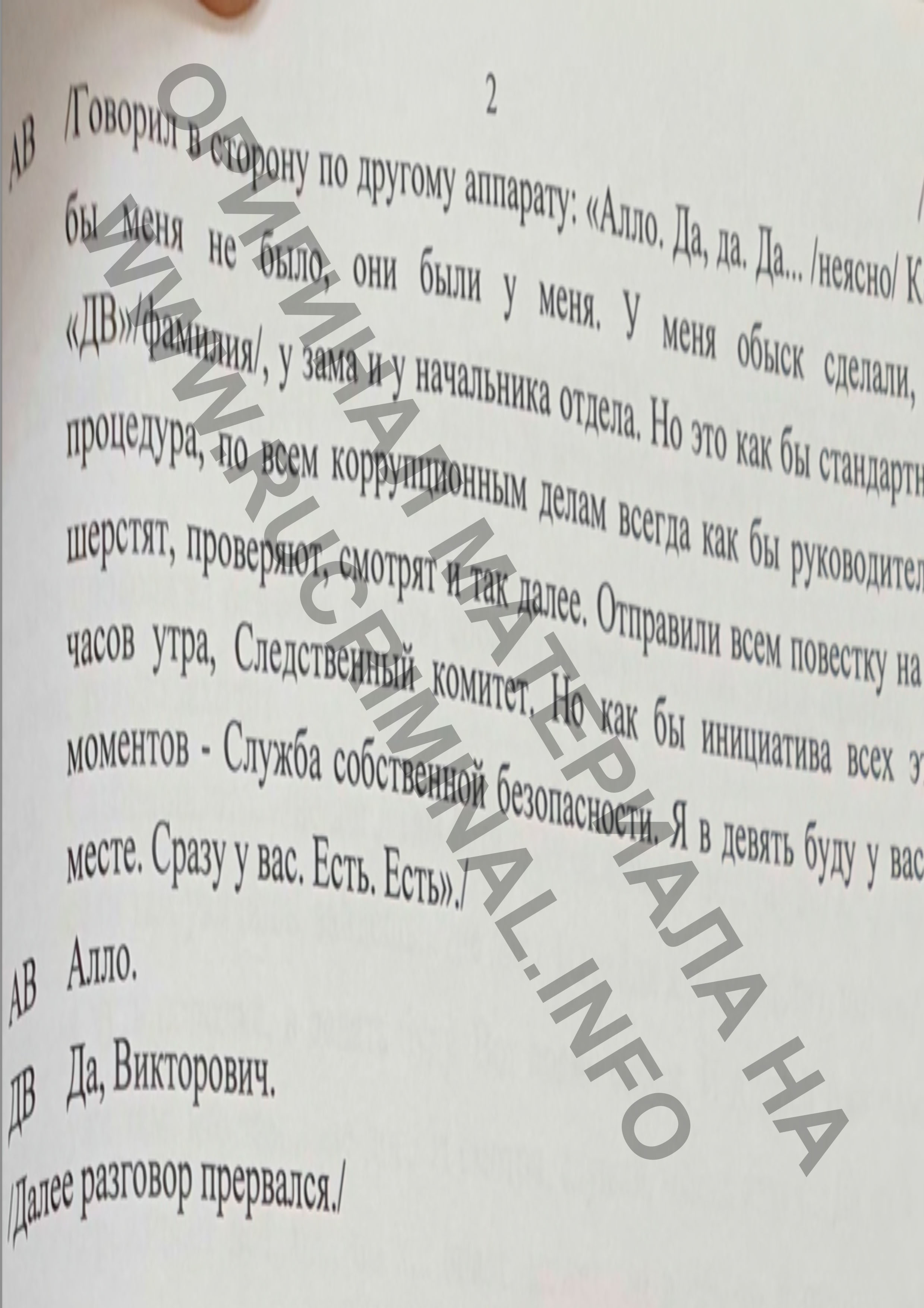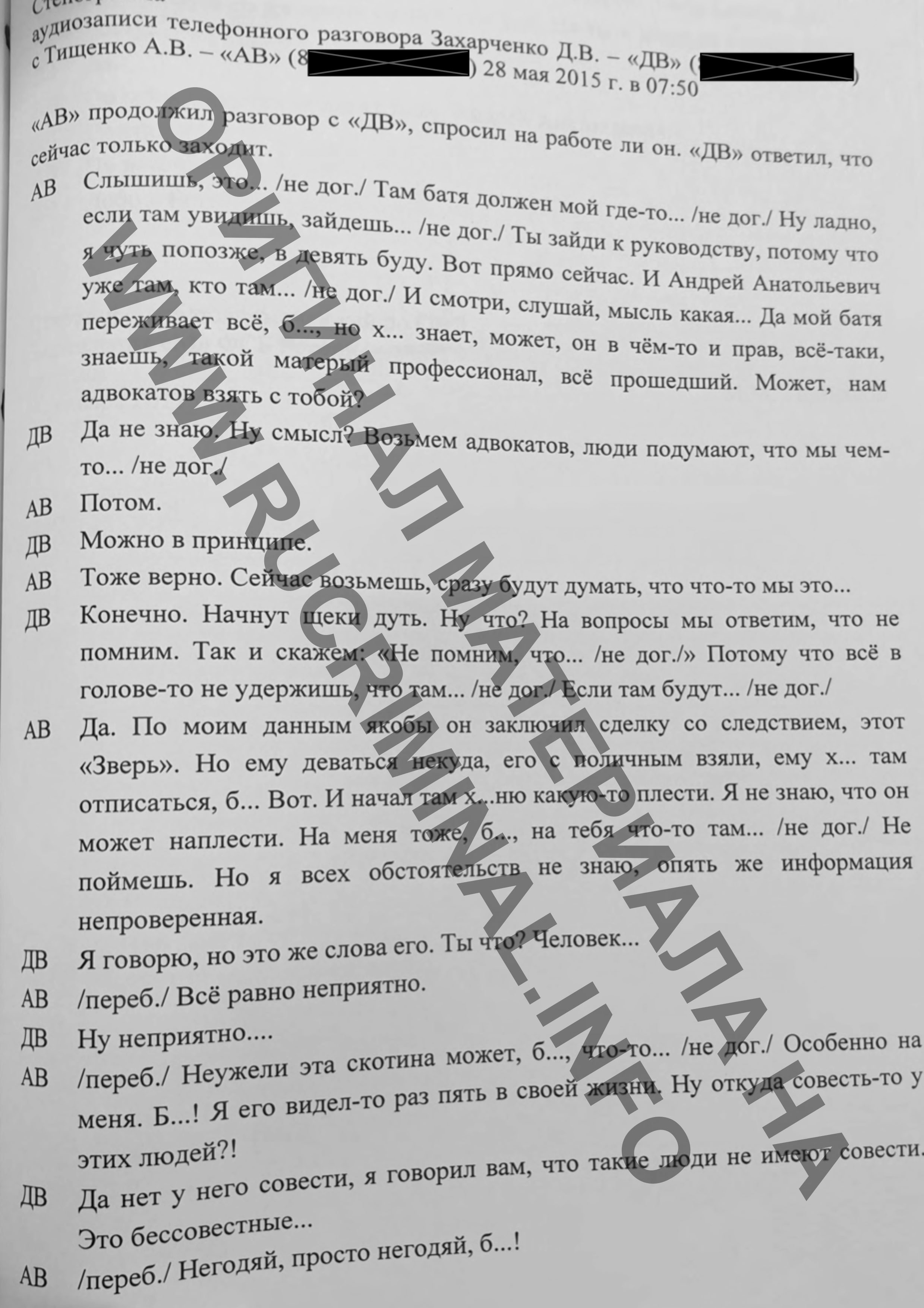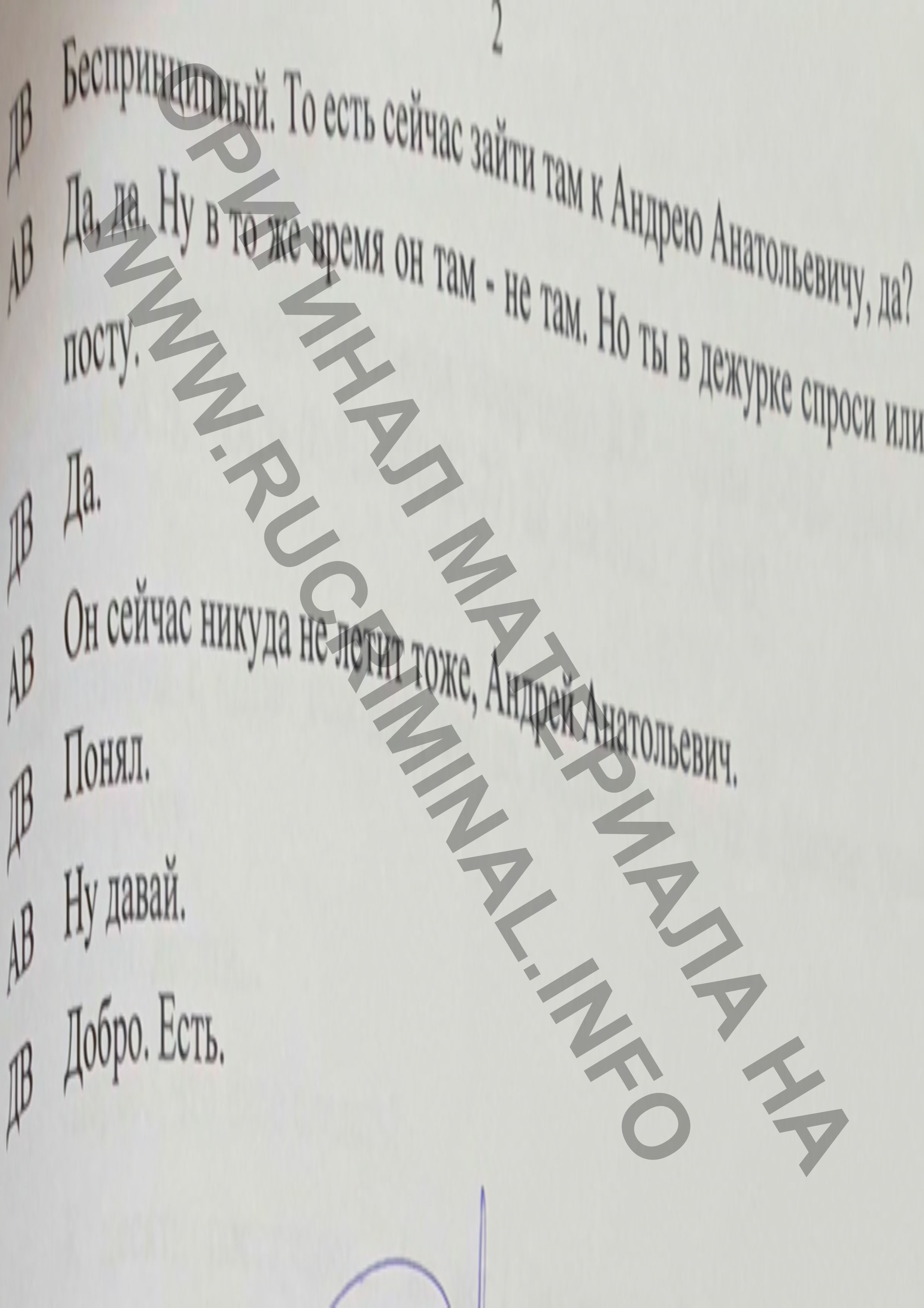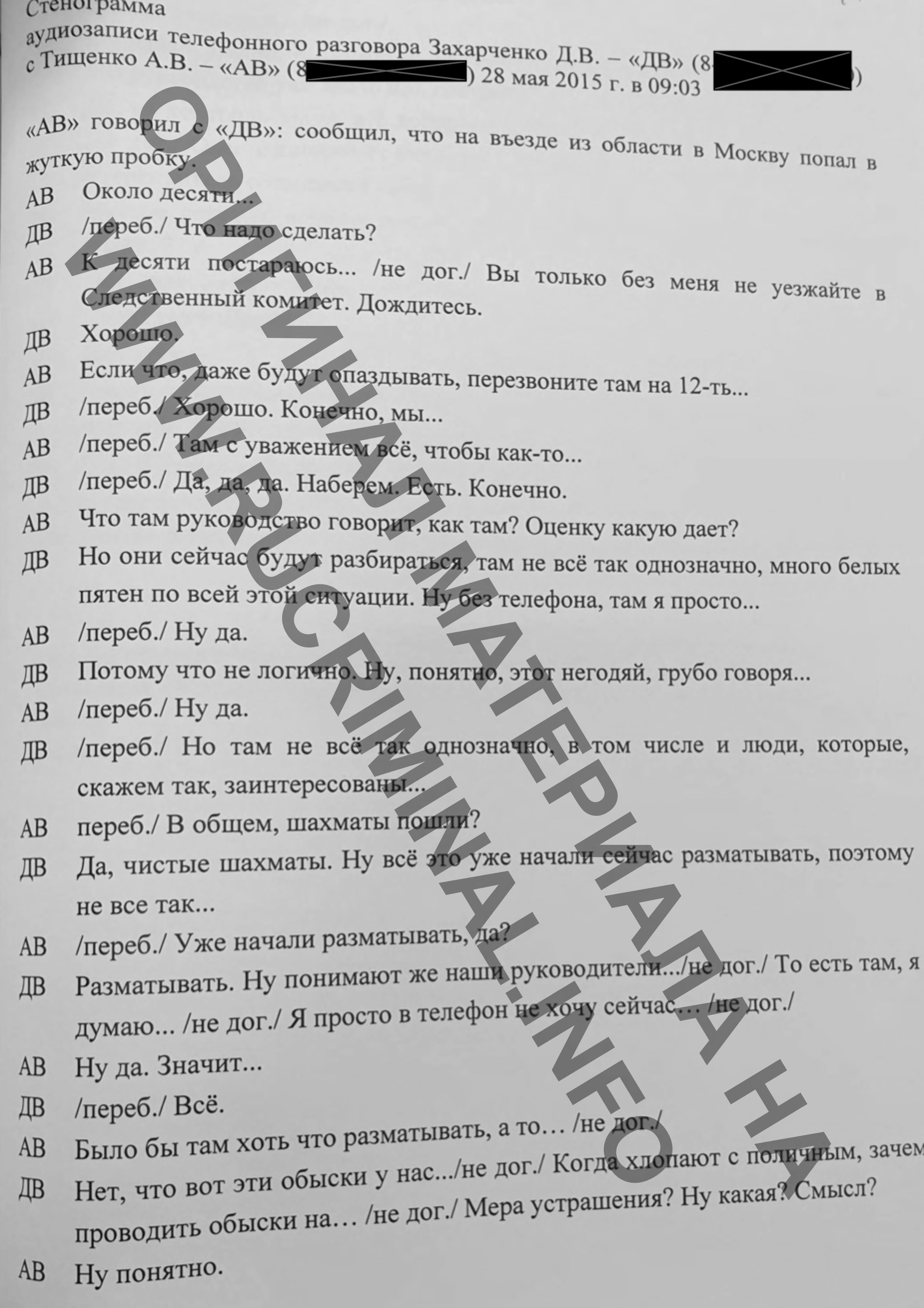 To be continued
Timofey Grishin
Source: www.rucriminal.info