Source: www.rucriminal.info
For individual trials of shadow businessmen, you can safely compile an encyclopedia of modern Russian justice. As it became known to Rucriminal.info, on June 4, 2020, the Moscow City Court released Sytin Alexander Borisovich right in the hall, accused under Article 132, part 4, "b" (pedophilia).
Our sources believe that such loyalty to Sytin is due to the fact that he is a well-known character in the circles of various large Moscow officials and representatives of power structures. Still would. He owns a huge number of real estate objects, has a reputation as an influential "solver" in matters with the same real estate (he was represented by an agent of the Office "K" of the FSB of Russia), plus the excellent reputation of his father, Sytin Boris Pavlovich, posing as a retired lieutenant general in Serpukhov district KGB In fact, Sytin is a senior felon who was serving a sentence for murder in 1982-1993! And Alexander Sytin is known for dozens of confirmed rumors of cases of manifestations of love for minor girls and boys, whom he lured with his red Ferrari cabrio.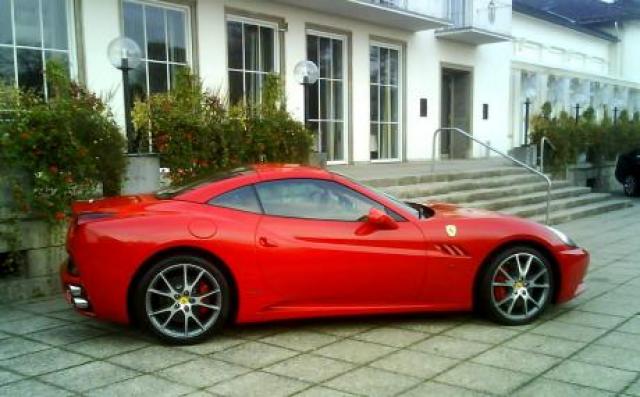 On one of these crimes, he was caught. The essence of Sytin's accusations is sexual acts against a thirteen-year-old girl. Sytin chose not the most glamorous places - a forest near Moscow near the village of Romashkovo, and apartments on Kutuzovsky Prospekt.
The testimony of the victim was confirmed by a polygraph. Interestingly, the investigation did not offer to conduct a polygraph to Sytin himself: he did not appear at any investigative action and at forensic medical examinations, which could refute his most likely false diagnoses of a blood disease and a certificate of disability. It is noteworthy that a week earlier, Sytin placed at the disposal of the RF IC for the Moscow Region a medical report dated 02.26.2020, which indicates that there are no signs of blood diseases!
Sytin is generally chronically lucky in the courts: according to the early episodes related to the theft of land owned by the state and under the article for pedophilia, the court does not interrogate key witnesses. And why, and so everything is clear: a person is sick, we must take pity and let go.
Sytin's wife, Sytina Anastasia Vyacheslavovna, an accomplice in giving a bribe to an official from the Serpukhov district, who personally informed who to come to and how much money should be brought, has not yet been questioned and does not have a status in a criminal case. Audio recordings of the negotiations have been at the disposal of law enforcement agencies for almost two years, despite the fact that the rest of the not so financially wealthy persons involved in the bribe case have already pleaded guilty.
And the cherry on this piece of the pie of Russian corruption: on June 4, 2020, on the instagram of star attorney Alexandra Baksheeva (Alexandra Baks is a wonderful pseudonym!), A happy post appears with four thousand likes that her client was released. Already guessed who the customer is? That's right - Sytin!
05/19/2020 the same court left the previous measure - house arrest. So what could happen in 2 weeks that the Moscow City Court decided to change its mind and release a pedophile, who goes to the accused in cases of fraud and bribery?
Perhaps the Moscow Region prosecutor's office will appeal? Maybe the chairman of the Moscow City Court Egorova will join.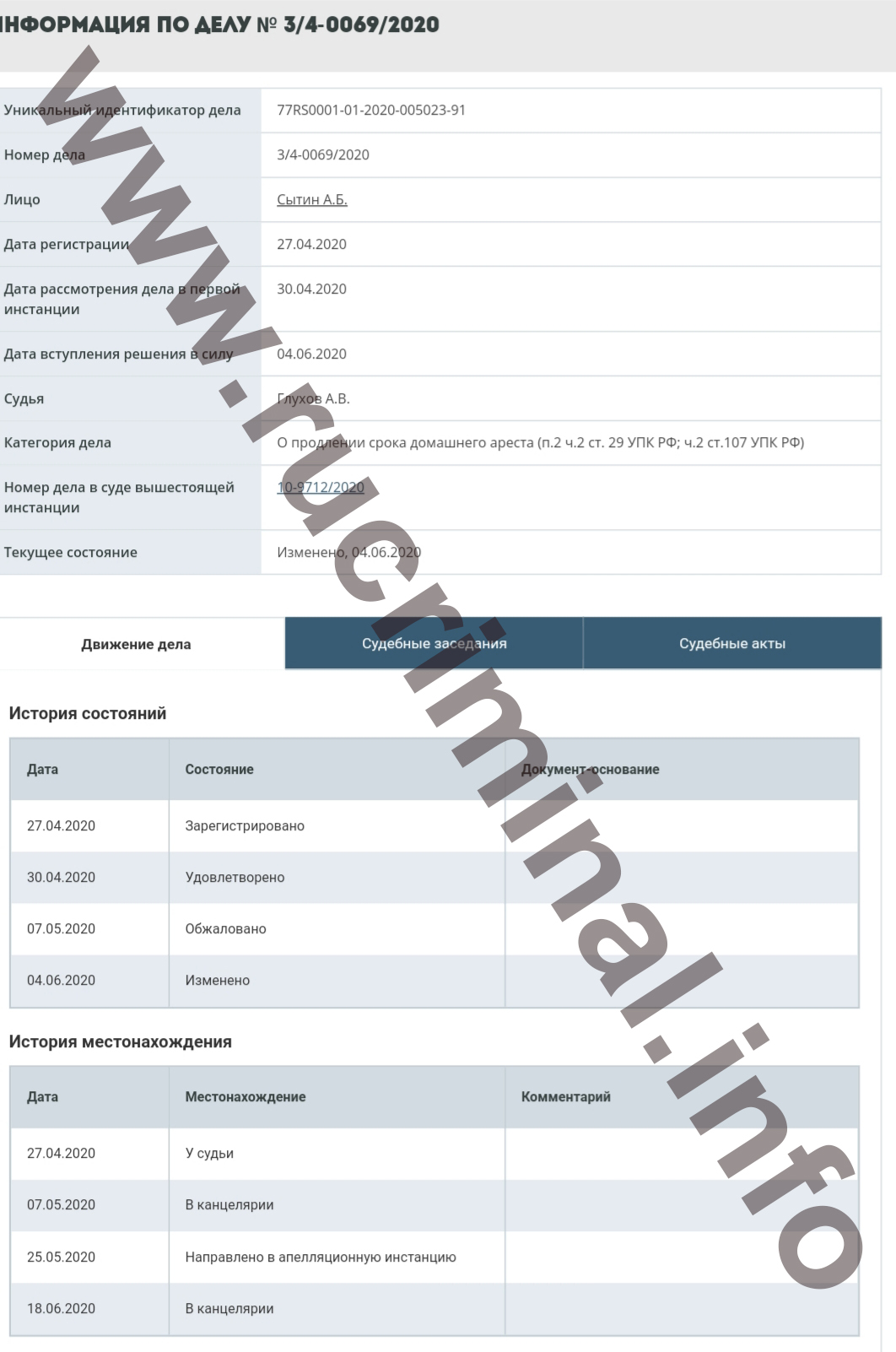 Yuri Prokov
To be continued
Source: www.rucriminal.info