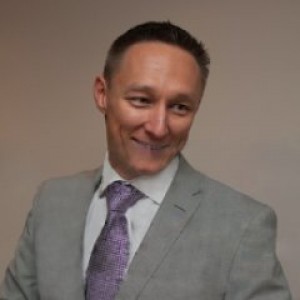 Имя: Ildar
Фамилия : Uzbek
Отчество : Fouadovich
Должность : Russian and British businessman
Position:
Uzbekov Ildar Fuadovich (born February 12, 1979, Novosibirsk, RSFSR, USSR) is a Russian and British businessman. The son-in-law of the owner of the Sibuglemet holding company and the Polosukhinskaya mine of Alexander Shchukin, the son of the former adviser to Gazprom export and KazRosGaz deputy general director (joint venture of Gazprom and KazMunaiGaz) Fuad Uzbekov. He is a citizen of Great Britain, permanently resides with his wife Elena in London.
rucompromat.com, "Deceive the billionaire: how the family of Alexander Schukin opened a family-office."
Biography:
The main advantage of Ildar Uzbekov is his family. He was fortunate enough to be born to two very powerful parents. His mother, Tazutdinova Leyla, the daughter of the famous Kazakh lawyer Rashad Tazutdinov. And his father, Fouad Uzbekov, is the son of a famous Soviet geologist, Minister Uzbekov
03/03/2018 "Russian Telegraph.", "London Uzbekov".
In 2012, the co-owner of the Polosukhinsky coal mine and former partner of Andrei Melnichenko 9 Alexander Schukin 189 (No. 189 in the Forbes list, a fortune of $ 500 million) decided to open a family-office in London - a private independent organization that provides services to families in connection with the management family property and other assets. The businessman instructed the husband of his only daughter Elena - Ildar Uzbekov, son of Fuad Uzbekov, who until 2002 had been a senior adviser at Gazprom Export, as well as a deputy director of KazRosGaz (a joint venture of Gazprom and KazMunayGaz) case materials in the High Court of London (available to Forbes). To solve the problem, in England, Uzbekov found a reliable partner, he thought, Adrian Burford. The last son-in-law Shchukin considered "very intelligent person". Burford, at first glance, looked presentable: he graduated from Cambridge, worked for McKinsey & Co and the UK Foreign Office, and ran his own business. After Uzbekov told about his goal to Burford, he caught fire and in 2012 convinced the Russian partner in the need to create a family-office in London on the basis of a joint company with him Fern Advisers Limited (Fern). It would allow investing funds and supporting the life style of the Shchukin family abroad. For example, Elena Shchukina has an art gallery in the prestigious district of London. Burford hoped that in the family-office will be invested up to $ 1 billion.
10.10.2014.rucompromat.com, "Deceive the billionaire: how the family of Alexander Schukin opened a family-office".
The fact is that Alexander Shchukin registered Upminister Trading Limited on the Isle of Man to manage his foreign assets. But in 2005, the Maine tightened control over nominal directors, introduced licensing of companies providing trust, secretarial and registration services, and thus effectively ceased to be an offshore company. Upminister Trading Limited immediately changed the "residence permit", "moving" to Gibraltar
Operational management of Upminister Trading Limited was carried out by the only daughter Elena Shchukina and the son-in-law of Ildar Uzbekov who invited British businessman Adrian Barford to carry out the current work. Barford offered Shchukin's relatives his Fern Advisors Limited to manage family assets. The proposal was accepted. Fern Advisors Limited began to "transfer" money from the accounts of Upminister Trading Limited ... But soon Elena and Ildar suspected Adrian of stealing several million euros and appealed to the Royal Court, accusing the manager of misappropriation of funds that were planned to be invested in the UK.
May 27, 2017., Novaya Gazeta, "The case is covered with coal dust."
Business processes performed by Uzbekov represent a banal sale - the son-in-law has already dealt with the company "Centerprodservice" and the chain of stores "Near", a year ago covering half of the Kemerovo region. Next in line is the mine Polosukhinskaya, the most enviable asset of Shchukin, with which the grateful son-in-law has already defrauded 102 million dollars through offshore. And that influential friend Shchukin Aman Tuleyev did not interfere in the matter, large-scale persecution in the media was initiated against the governor.
02/18/2018 iKaluga.com "Ildar Uzbekov started the sale of assets of Alexander Shchukin."
Uzbekov's craving for offshore companies is not surprising. This is most likely a family trait. It's no coincidence that the oil and gas company Carpathian Resources, where Ildar Fuad Uzbekov's father works as an independent director, recently became involved in the grandiose offshore Panama Papers scandal.
So Ildar Uzbekov, arriving in Cyprus in a new for himself as a member of the Shchukin family, immediately became friends with the Tsielepis family - the owners of the well-known on the island legal company Costas Tsielepis & Co Ltd. With their mediation, Uzbekov began to gradually withdraw funds to offshore, and the amount withdrawn so far has exceeded 500 million euros.
02.20.18 Mosmonitor. "As Ildar Uzbekov launches his father-in-law Alexander Shchukin in the world».
It should be noted that in Russia, where Ildar Uzbekov and Elena Shchukina receive huge sums, they were not noticed in charity. Their position on this issue is explained in one of the interviews of Elena Shchukina to the British media: "Recently I began to devote more time to philanthropy. I joined the Action for Children Council, a charitable organization that has helped the most vulnerable and disadvantaged children in Britain for 145 years. I think that for me, who lived in Russia, where there are often vivid examples of poverty, it was at first difficult to understand that such hotspots of deprivation exist also here in the UK ".
That is, Mrs. Shchukina was filled with compassion for the poor in her native Kuzbass, where Father Alexander Schukin earns billions of dollars, and on a wave of emotions she rushed to help the disadvantaged from England, where Elena and her husband Ildar spend the money received by their relative in Russia.
03/03/2018., "Russian Telegraph.", "London Uzbekov".
A huge amount of information can be found and files dedicated to Ildar Uzbekov. From them it follows that he began to cooperate with Stratfor in 2010 - as a privileged client. However, later his cooperation with the private CIA went to a different level. Uzbekov asked to replace in his account mail from an unsafe box in the Russian Yandex system, to "more reliable", American gmail from Google. And in the documents Stratfor Uzbekov began to be labeled as ildootch, with a separate dossier showing all the data, including the exact address in London and a personal phone.
Such files of Stratfor make up for their agents. And later, employees of the Stratfor branch handed over to the head office a list of 350 agents, to communicate with whom a higher level of security was introduced. And among this list we can find Ildar Uzbekov. What representative of the golden youth could interest the private CIA? Yes, the same as in general, anyone is interested in this person - his relatives.
03/03/2018., "Russian Telegraph.", "London Uzbekov".
So, only in 2017 and only officially from the mine Polosukhinskaya in Cypriot off-shores 102 million dollars were deduced as dividends. Sold out the company "Centerprodservice" and its network of grocery stores "Near", covering half of the Kemerovo region. At the beginning of 2017 there were more than 40 stores, by the end of the year they were not left at all. Practically all motor shows are closed, agricultural assets are on sale. In general, everything is sold, as they are called by Ildar Uzbekov, "grandfather's toys".
And even the personal estate of Shchukin in the village of Kurtukovo near Novokuznetsk has already been put up for sale. Fortunately, it is still under judicial arrest, and even it would have been gone. That is, the family has already decided that the owner of the estate will not return to it; and why then do good disappear? At the same time, "sincerely loving" daddy children - daughter Elena and Ildar's son-in-law for the past year and a half have never visited his father in his imprisonment, although the court allowed Schukin to meet with close relatives.
03/11/2018 Russian telegraph., "Dangerous defender Eldar Uzbekov."
If the daughter went through the fine arts - the father bought her two picture galleries, then her husband Ildar Uzbekov was responsible in the family for the investment. In 2012, Uzbekov decided that it would be most reliable to entrust the placement of money to a nimble Aboriginal. The aborigine is a graduate of Cambridge, a former employee of the British Foreign Ministry Adrian Burford. He convinced Uzbekov to create the so-called "family office" Fern for investments.
12.03.18 Volga Caspian., "How the London court helped Kemerovo tax collectors".
Ildar Uzbekov, probably, systematically fulfills the task of his father-in-law to withdraw assets from Russia. Who knows how the business will turn out? And money should be saved, while the investigators conduct the investigation. And the longer Alexander Shchukin will drag out time, the more assets will be withdrawn from Russia. Nobody thought about this?
The Shchukin case is very murky. But it can not be to others. The dossier of a businessman clearly shows by what methods he conducted business. And while he is charged only with extortion and bribery of officials. Although other, more "heavy" articles are being asked for. Will the businessman get what he deserves? Or will the political component of the matter be above the law?
05/05/2018., Doufa News., "Fishing" Shchukin in "muddy water" ?.